<![if !vml]>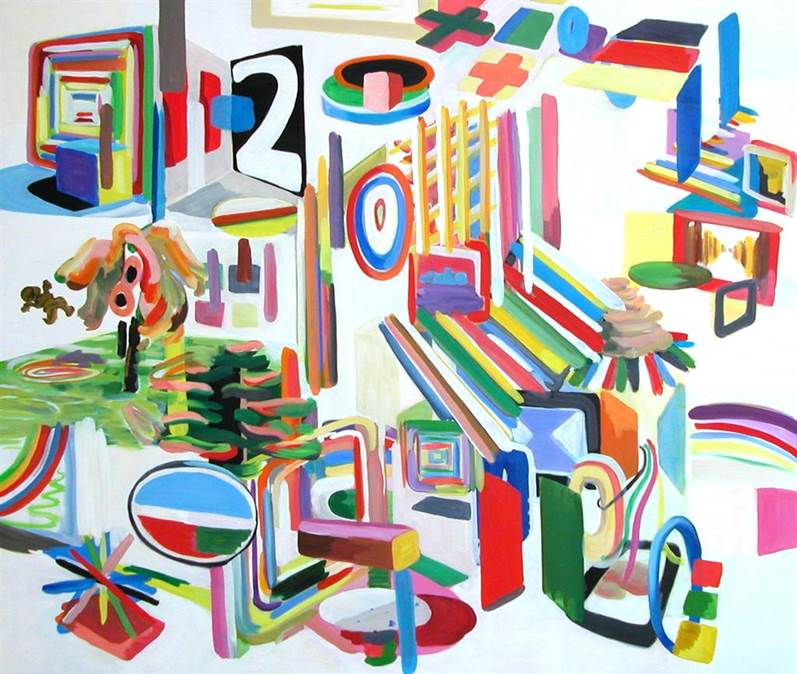 <![endif]>
<![if !vml]>
<![endif]>
<![if !vml]>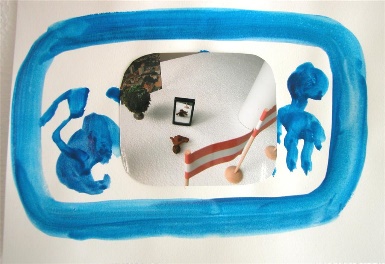 <![endif]>
De presentatie heeft als titel:
Immuunsysteem van 13 en 1
Een immuunsysteem doet een poging om zichzelf in stand te houden met het liefst mogelijkheden tot overleving in de toekomst.
Getallen suggereren een soort feitelijkheden waar niet aan te tornen valt.
Wanneer het om gevoelswaarden gaat kan het bijgeloof net zo hardnekkig zijn.
In een schilderij is de verf een feit en de voorstelling een illusie.
De 14 vormen die in de schilderijen terug te vinden zijn, komen voort uit herinneringsbeelden die tot in eerste instantie eenvoudige vormen zijn ingedikt.
Vanuit iedere vorm is weer een uitwaaierende hoeveelheid variaties mogelijk.   De schilderkunst heeft vrij spel.
English:
The title of the exhibition:
Immune System  13 and 1
An immune system is trying to conceive itself with the ultimate possibility to survive  in the future.
Numbers suggest a kind of stable facts.
When it comes to emotional values, superstition can be as stubborn as a hard number.
In a painting the paint is a fact and the picture an illusion.
the 14 forms or models  you'll find in the paintings came from memory-images who became simple shapes through reduction.
From every shape you'll find in the paintings, there are lots of variations possible. PAINTING UNLIMITED
13 and 1 motive models 14 motives as memory source and as form
0    levensmodel  / vlees / foetus /sfeer
life model /  flesh /  foetus / sphere
1    gesloten mobiel werkhuis / mysterie 1A  stam
 closed off mobile workhouse / mystery 1A stem
2    straat met bomen  2A loof  zaad  street with trees  2A leafs  seed
 3   tafel + TV  3A TV/monitor  table + TV  3A TV /monitor
4    museum  4A inhoud  museum  4A content
5   woonhuis van gisteren 5A TV / monitor  5AA media beelden
the yesterday dwelling-house  5A TV /monitor  5AA  media images
6    leslokaal/ instruktie  classroom
7    plaats  mental  place
8   Fremdkörper  stranger
9  toonbank  counter
10   vlag    flag, immune system
11 regenboog rainbow, beauty and energie
12 kerk church, mediators
13 getal  number, competition, idea of time
<![if !vml]>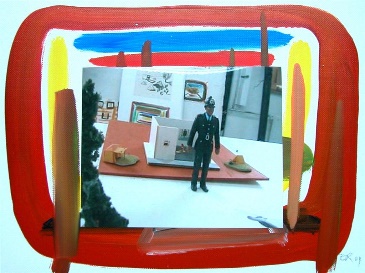 <![endif]>                      <![if !vml]>
<![endif]>
<![if !vml]>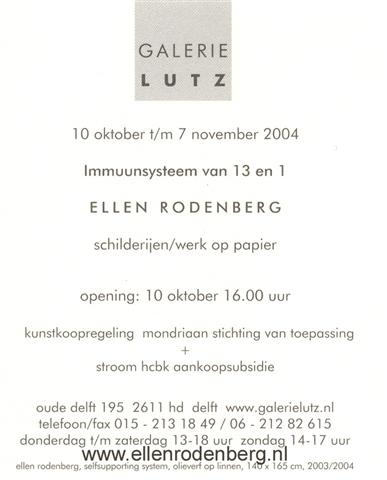 <![endif]>                                 <![if !vml]>
<![endif]>
© ellen rodenberg 2004  Den Haag the netherlands